High-conviction Asian equity management
Achieving alpha by capturing growth and harnessing volatility
Our established Asian equity approach
Fullerton Fund Management adopts a growth-oriented, high-conviction approach to equity investing in Asia. We believe an active, bottom-up, ESG-centered approach can help investors exploit market inefficiencies, evaluate opportunities, and in doing so, help generate alpha.
Growth investing
Our investment approach stems from the belief that Asian market indices tend to be over-represented by state-owned enterprises and old economy businesses. They may not give sufficient recognition to global champions based in Asia.
Asian economies also vary in their level of development, demographic makeup, and key industries. The diversity of the region means an active, bottom-up approach, where in-depth research and an appreciation of key growth trends is employed, may be better suited to capture the region's alpha opportunities.
About Fullerton Fund Management ("Fullerton")
Fullerton is an Asia-based investment specialist headquartered in Singapore, and part of Seviora Holdings, a multi-asset management group under Temasek Holdings. Our proximity and established research expertise in Asia provide us with in-depth insights into diverse Asian economies, industry trends and the durability of business models.
Growth characteristics of an investable company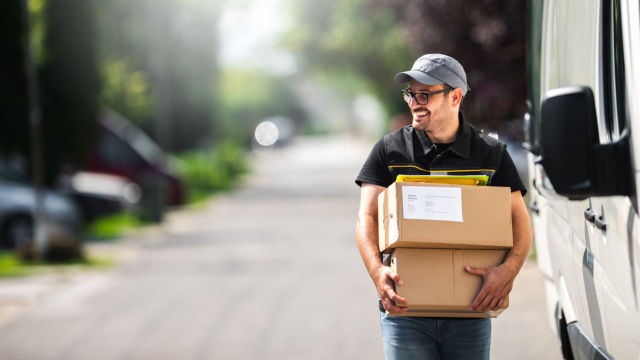 Quality growth
Sustainable earnings growth driven by quality business franchise
Defensive growth
Low earnings growth rate and low earnings volatility
Structural growth
High earnings growth rate due to structural changes
Cyclical growth
High earnings growth rate but earnings are cyclical in nature
Source: Fullerton. For illustrative purposes only.
Depending on the phase of the market cycle, our equity investment team can identify opportunities in the various growth sub-categories.
ESG considerations
ESG is an integral part of the portfolio construction effort. Our evaluation of a company's ESG credentials informs a large part of the wider decision-making process. We believe that improvements in a company's ESG traits leads to longer-term outperformance.
ESG engagement drives positive outcomes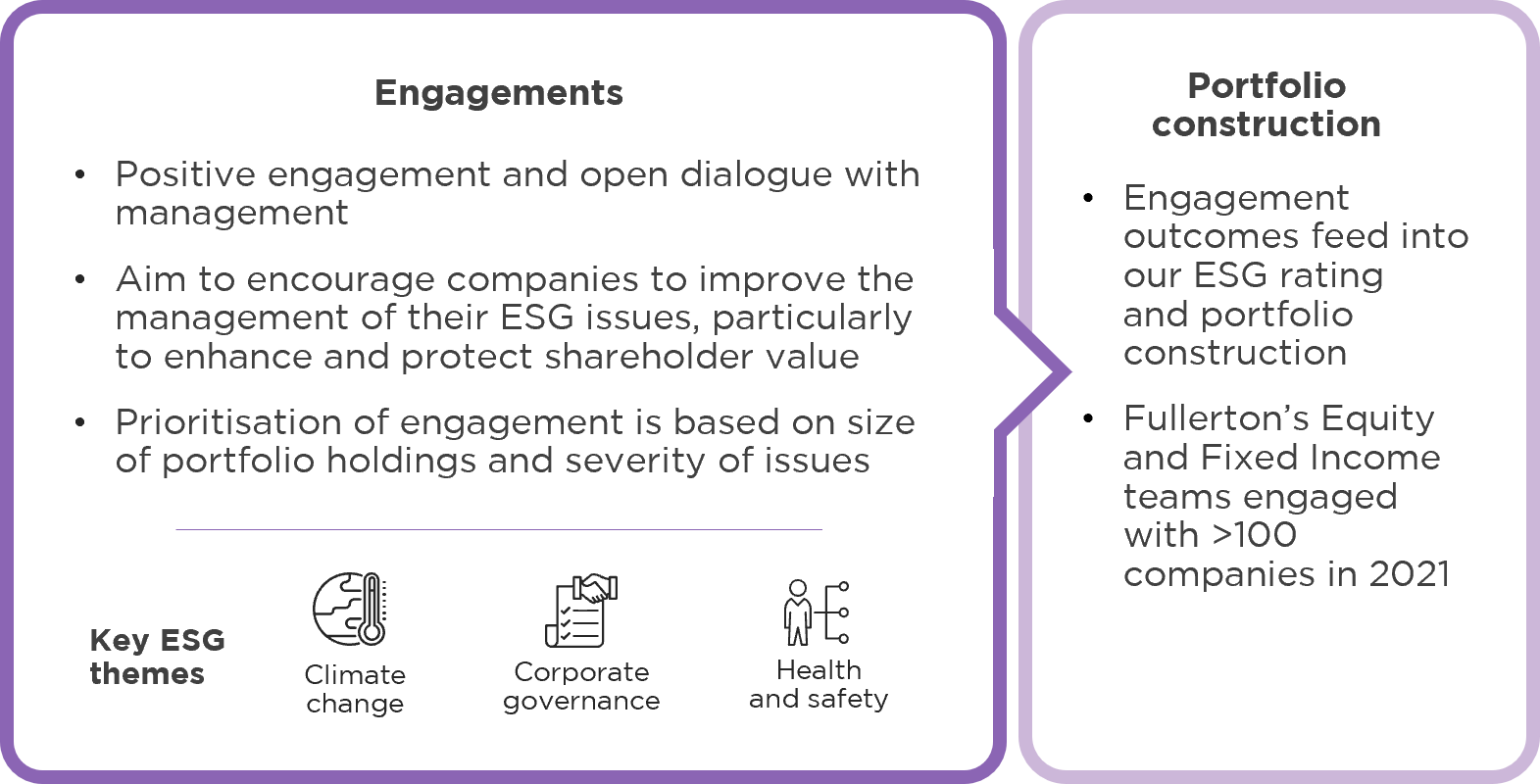 Source: Fullerton. For illustrative purposes only.
Our rigorous research and engagement approach evaluates companies holistically, including their ESG credentials. The collective assessment of these factors guides our intrinsic valuation of a stock, and the position sizing in our portfolios.
Industry awards1
In recognition of our Asian equity capabilities, the team has won several industry awards which serves as a testament to our strengths. Recent accolades won by Fullerton include:
Asia Asset Management Best of the Best Awards 2022

Best Equity Manager (Singapore)

Benchmark Fund of the Year Awards 2021

Outstanding Achiever (House Award) for Asia Pacific ex-Japan Equity
Outstanding Achiever (House Award) for Asia Equity

AsianInvestor Asset Management Awards 2021
Featured Asian equity funds
Concentrated Asian stocks portfolio that seeks to achieve competitive risk-adjusted returns on a relative basis
Concentrated Asian stocks portfolio that seeks to achieve positive long-term absolute returns across market conditions
1. Source: Asia Asset Management, AsianInvestor and Benchmark Singapore. Please refer to our website for full listing of the awards. Past performance of the Manager is not indicative of future performance.
This publication is for information only and your specific investment objectives, financial situation and needs are not considered here. The value of units in the Fund and any accruing income from the units may fall or rise. Any past performance, prediction or forecast is not indicative of future or likely performance. Any past payout yields and payments are not indicative of future payout yields and payments. Distributions (if any) may be declared at the absolute discretion of Fullerton Fund Management Company Ltd (UEN: 200312672W) ("Fullerton") and are not guaranteed. Distribution may be declared out of income and/or capital of the Fund, in accordance with the prospectus. Where distributions (if any) are declared in accordance with the prospectus, this may result in an immediate reduction of the net asset value per unit in the Fund. Applications must be made on the application form accompanying the prospectus, which can be obtained from Fullerton or its approved distributors. You should read the prospectus and seek advice from a financial adviser before investing. If you choose not to seek advice, you should consider whether the Fund is suitable for you. The Fund may use or invest in financial derivative instruments. Please refer to the prospectus of the Fund for more information.